Select Your Vehicle Specifications
We do not have those parts for your vehicle. Please select another part category.
Select Your Vehicle Specifications
It is possible we may not have parts for certain vehicles.
We do not have those parts for your vehicle. Please select another part category.
Where is your Vehicle Registered?
Where is your Vehicle Registered?
WHAT EMISSIONS STANDARD IS YOUR VEHICLE EQUIPPED WITH?
You can find out by inspecting the emissions sticker that is located in your engine compartment.
Vehicle Details
Select the option that best describes your vehicle. We want to make sure the part fits your specific vehicle so we need a little more information from you.
What is your EFN # ?
You can identify your vehicle's EFN by checking your emission tag located under the hood, on the suspension tower or on the radiator shroud.
MagnaFlow 2021-2023 Ford F-150 xMOD Series Cat-Back Performance Exhaust System
The MagnaFlow Ford F-150 Raptor xMOD Series Performance Exhaust System #19587 brings your already anabolic truck to the next level with our most advanced exhaust innovations, dyno-proven performance gains and signature deep exhaust tone. Key among these improvements is the system's modular nature, which allows you to switch between a drone-free NDT (No Drone Technology) mode and a straight-pipe inspired sound (thanks to the xTreme Delete module) quickly and easily with only a few turns of a standard wrench. Heavy duty bracketed hangers support the entire exhaust while you're swapping modules, thus ensuring this kit will last as long as your truck does. #19587 also utilizes cast 304 stainless steel active exhaust valves that are engineered to work with your F-150's active exhaust option. Exhaust kit #19587 features a direct-fit design that integrates seamlessly into your 2021-2023 Ford F-150 Raptor and the exhaust system of its 3.5L V6 twin-turbocharged powerplant, enabling a hassle-free do-it-yourself installation process. The 3 in. mandrel bent main piping of this Raptor exhaust system is secured with racing-bred V-band clamps and passes through a specially designed, Raptor-specific X-pipe with an integrated mid-pipe loop before terminating in a dual split rear exit with black double-walled powder coated 5" tips. Advanced CNC precision robotic manufacturing techniques and the extensive use of 3D scanning during development are used to ensure perfect fitment and flawless system performance. The durable stainless-steel construction of #19587 is backed by MagnaFlow's limited lifetime construction warranty and one-year finish warranty.
... Read More
Confirm Fitment
Tell me when this product is in stock.
Email is missing '@' symbol
Features
Modularity Without Limits
Configure your Raptor's sound utilizing specifically engineered, interchangeable modules. Easily switch from the signature deep MagnaFlow rumble to a throaty racing-inspired tone.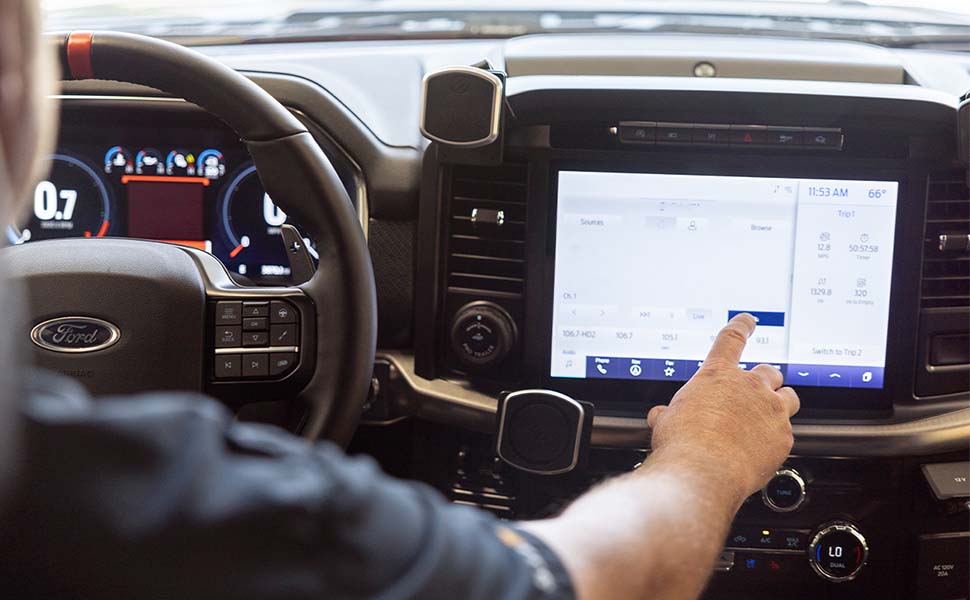 Drone-Free Driving
MagnaFlow's No Drone Technology utilizes quarter-wave passive noise cancellation to eliminate unwanted droning frequencies for improved interior comfort and sound.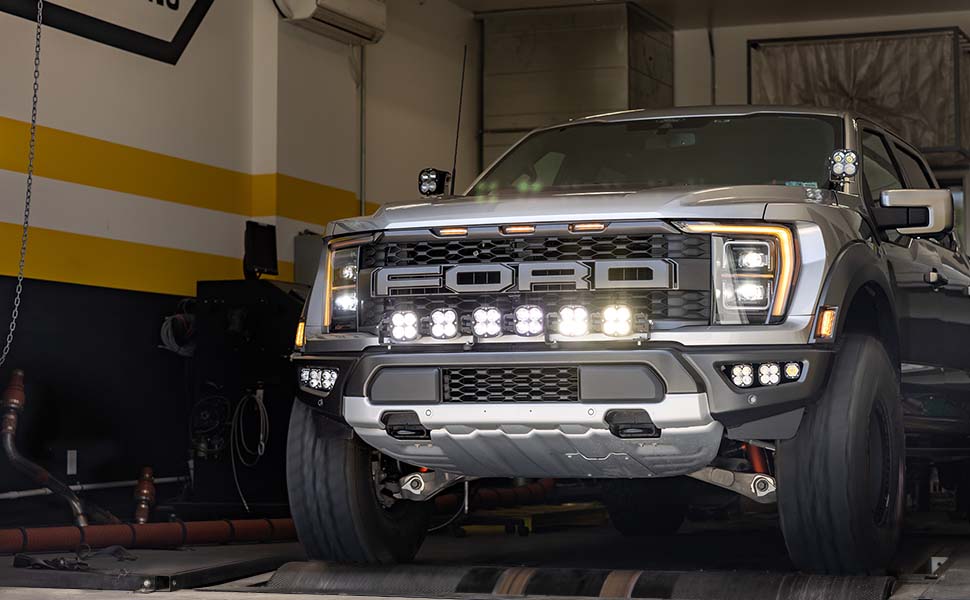 Extreme Performance
Rigorous research and engineering go into making sure that every xMOD Series exhaust system maximizes the performance of your vehicle no matter which module you choose to install.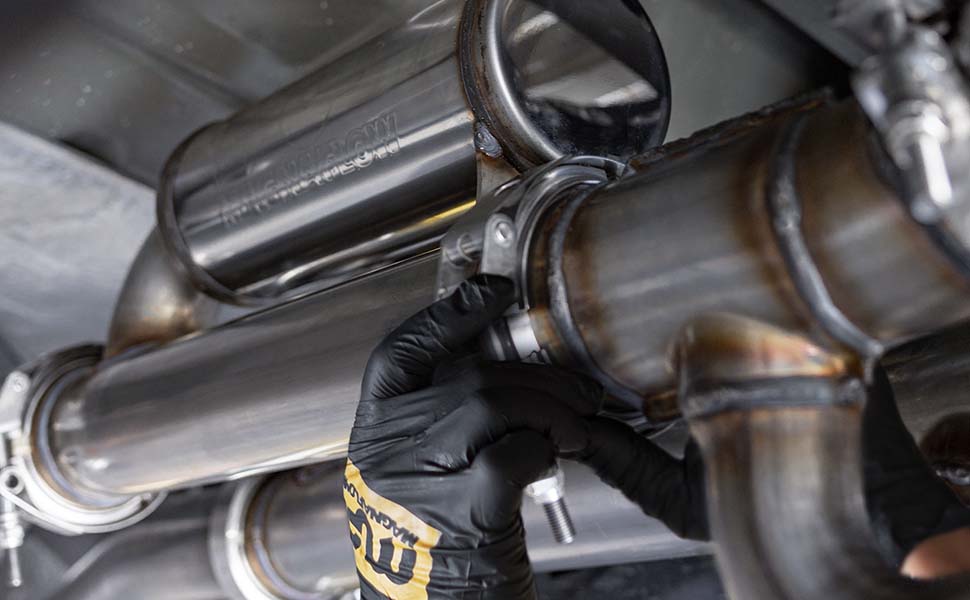 Multiple Personalities—One Exhaust
Change up your sound to match your mood. From our classic MagnaFlow tone to the xTreme Delete straight-pipe experience, the xMOD Series is the perfect exhaust for every situation.
MagnaFlow Quality
Designed for Power and Sound
Compatible Vehicles
More information may be necessary to guarantee this part fits these vehicles. Click on a vehicle and finish filling out the listed requirements to confirm fit.
SPECIFICATIONS
SPECIFICATIONS
Type

Cat-Back

Series

xMOD

Muffler Quantity

2

Muffler Type

Tuned Chamber

Material

Stainless Steel

Hangers Included

Yes

Mounting Bracket Included

No

Muffler Body Material

Stainless Steel

Clamps Included

Yes

Gasket Or Seal Included

Yes

Inlet Type

Clamp-On
HARDWARE
Qty

Hardware Kit

10

3in. V-Band Clamp

2

2in. Band Clamp

2

Bolt

2

Nut

2

Spacer

3

Hose Clamp

6

3in. Band Clamp
HARDWARE
Installation
Do It Yourself
Bolt-on installation. May require basic automotive knowledge for proper installation and professional installation is always recommended.
Download Installation Guide