Select Your Vehicle Specifications
We do not have those parts for your vehicle. Please select another part category.
Select Your Vehicle Specifications
It is possible we may not have parts for certain vehicles.
We do not have those parts for your vehicle. Please select another part category.
Where is your Vehicle Registered?
Where is your Vehicle Registered?
WHAT EMISSIONS STANDARD IS YOUR VEHICLE EQUIPPED WITH?
You can find out by inspecting the emissions sticker that is located in your engine compartment.
Vehicle Details
Select the option that best describes your vehicle. We want to make sure the part fits your specific vehicle so we need a little more information from you.
What is your EFN # ?
You can identify your vehicle's EFN by checking your emission tag located under the hood, on the suspension tower or on the radiator shroud.
MagnaFlow 5 X 8in. Oval Straight-Through Performance Exhaust Muffler 14006
The MagnaFlow xMOD Universal Muffler #14006 incorporates the modularity and dyno-proven performance of our xMOD Series of performance exhaust systems into the form factor of a specially designed universal muffler. As with the rest of our xMOD line, muffler #14006 enables you to easily switch between three unique exhaust configurations to create the exact sound you're looking for: the NDT Module, Muffler Module, and xTreme Bypass Module. While the muffler body already incorporates MagnaFlow's No Drone Technology (NDT) to minimize droning regardless of configuration, the NDT Module adds a quarter-wave resonator to the system to further eliminate droning. Alternatively, the Muffler Module uses a block off cap to cover the extra exhaust port and generate MagnaFlow's deep signature sound, while the xTreme Bypass Module opens everything up for a straight-pipe effect. The xMOD Universal Muffler #14006 features a 2.5" diameter inlet and outlet, durable 304 stainless steel construction and a 5" x 8" x 18" muffler body. Each xMOD muffler is produced using CNC precision robotic manufacturing and is covered by a limited lifetime construction warranty. All three of the available configurations are engineered to deliver consistent performance, with the only difference being sound. Changing between modules is as easy as swapping out which component is attached via the included band clamp to the extra port found next to the exhaust exit. Be warned, while #14006 is 100% emissions legal, the use of the xTreme Bypass Module is recommended for track and off-road use only. Check local noise regulations.
... Read More

Tell me when this product is in stock.
Email is missing '@' symbol
Features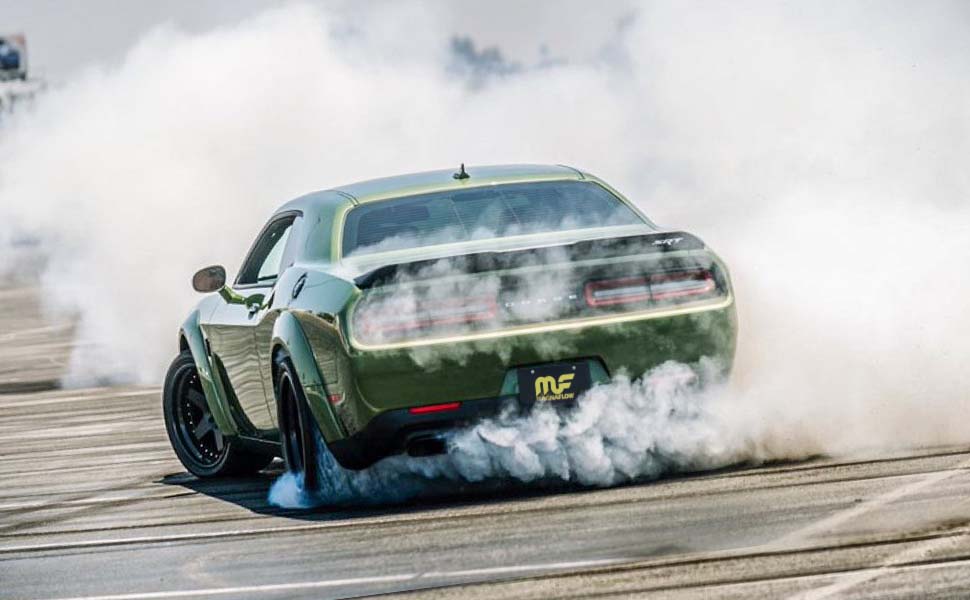 Modularity Without Limits
Introducing the world's most versatile muffler! Change your vehicle's sound in only seconds!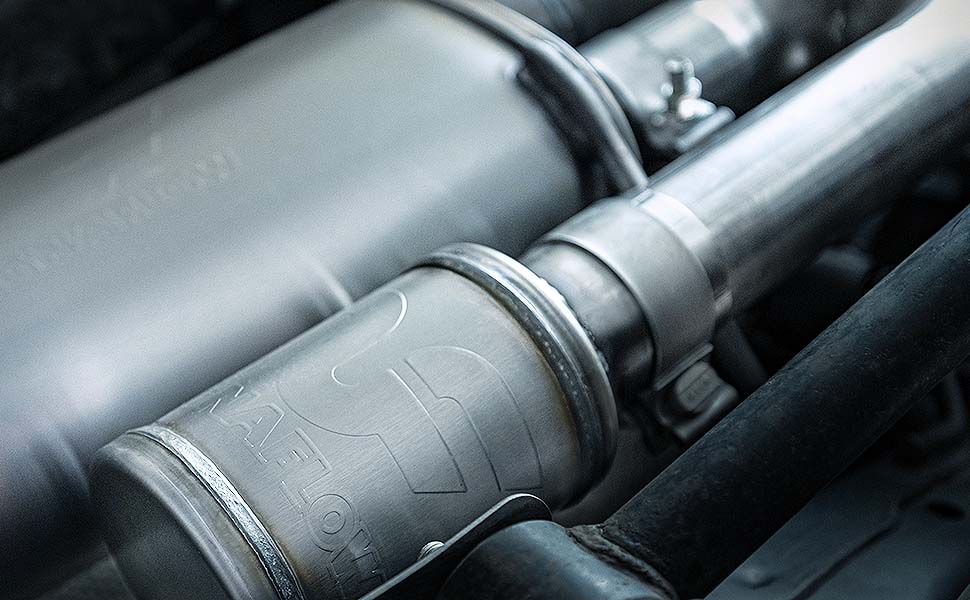 Drone-Free Driving
MagnaFlow's No Drone Technology utilizes quarter-wave passive noise cancellation to eliminate unwanted droning frequencies for improved interior comfort and sound.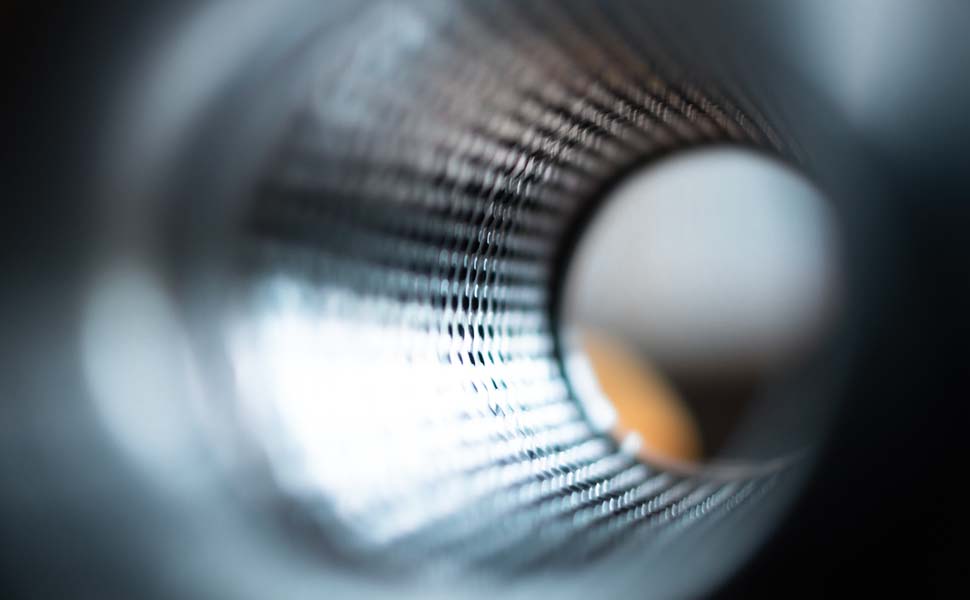 Dyno-Proven Performance
Extensive dyno testing is used to ensure that this xMOD muffler increases engine power and performance by improving the flow dynamics and evacuation of exhaust gases.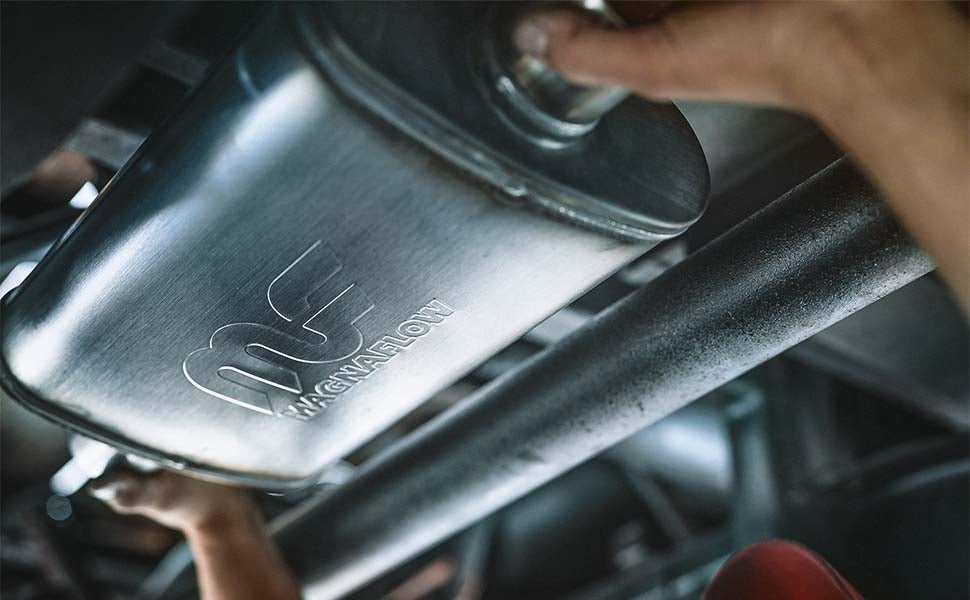 Universal Fitment
14006's universal design enables custom muffler placement and orientation to meet the particular spacing and mechanical requirements of your vehicle. Professional installation is highly recommended.
MagnaFlow Quality
Designed for Power and Sound
Compatible Vehicles
More information may be necessary to guarantee this part fits these vehicles. Click on a vehicle and finish filling out the listed requirements to confirm fit.
SPECIFICATIONS
SPECIFICATIONS
Series

xMOD

Muffler Type

Straight-Through

Tip Quantity

1

Tip Finish

Satin

Material

Stainless Steel

Body Finish

Satin

Body Length

18"

Body Shape

5" x 8" Oval

Body Width

8"

Configuration

Offset/Dual

Hanger Included

No

In/Out Diameter

2.5"/2.5"

Inlet Diameter

2.5"

Inlet Type

Offset

Outlet Diameter

2.5"

Outlet Quantity

2

Outlet Type

Dual

Overall Length

24"
HARDWARE
Qty

Hardware Kit

1

Pipe Cap

2

2.5in. Band Clamp
HARDWARE
Installation
Professional Installation
Professional installation is highly recommended. May require custom fabrication, cutting and / or welding along with specific automotive knowledge.
Download Installation Guide