Select Your Vehicle Specifications
We do not have those parts for your vehicle. Please select another part category.
Select Your Vehicle Specifications
It is possible we may not have parts for certain vehicles.
We do not have those parts for your vehicle. Please select another part category.
Where is your Vehicle Registered?
Where is your Vehicle Registered?
WHAT EMISSIONS STANDARD IS YOUR VEHICLE EQUIPPED WITH?
You can find out by inspecting the emissions sticker that is located in your engine compartment.
Vehicle Details
Select the option that best describes your vehicle. We want to make sure the part fits your specific vehicle so we need a little more information from you.
What is your EFN # ?
You can identify your vehicle's EFN by checking your emission tag located under the hood, on the suspension tower or on the radiator shroud.
MagnaFlow 4 X 9in. Oval Straight-Through Performance Exhaust Muffler 11216
The MagnaFlow 4" X 9" Oval Straight-Through 11216 is engineered to enhance your ride with a healthy helping of our signature exhaust sound and dyno-proven performance thanks to its free-flowing straight-through perforated stainless steel core wrapped in stainless steel mesh and acoustic fiber fill. The reversible, universal 2.5/2.5in. diameter inlet/outlet Straight-Through layout allows you to install it in whatever orientation and configuration you see fit. However, professional installation is highly recommended. Muffler 11216's weight-optimized 4x9x14in. oval-shaped body features a satin finish that elevates the overall aesthetics of your current exhaust setup. 11216 is made of durable, corrosion resistant stainless steel and produced using cutting-edge CNC precision robotic manufacturing techniques, all backed by MagnaFlow's limited lifetime construction warranty.
... Read More
Tell me when this product is in stock.
Email is missing '@' symbol
Features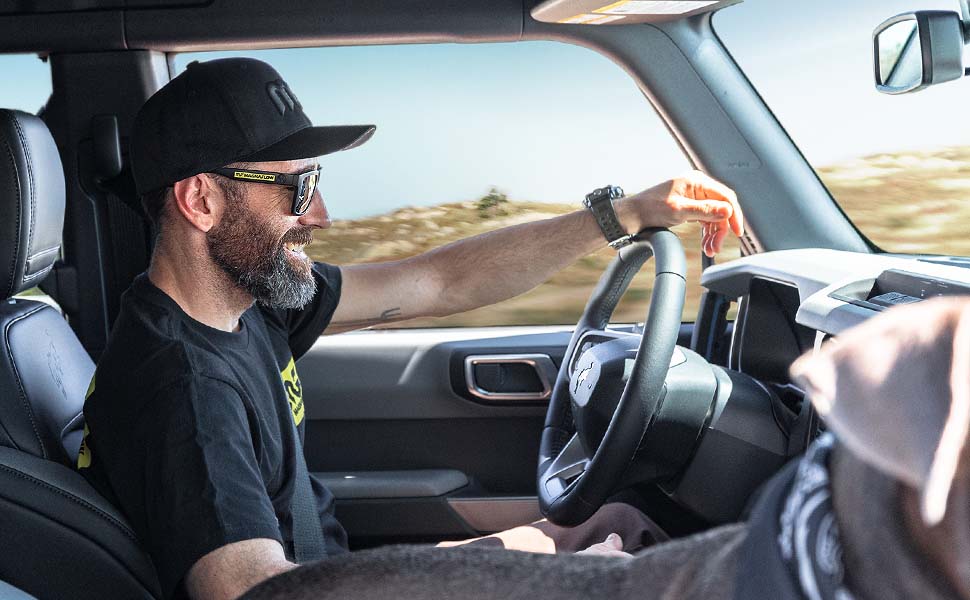 Signature MagnaFlow Sound
The 4" x 9" Oval body of muffler 11216 is engineered to deliver the deep, resonating sound that MagnaFlow mufflers are famous for.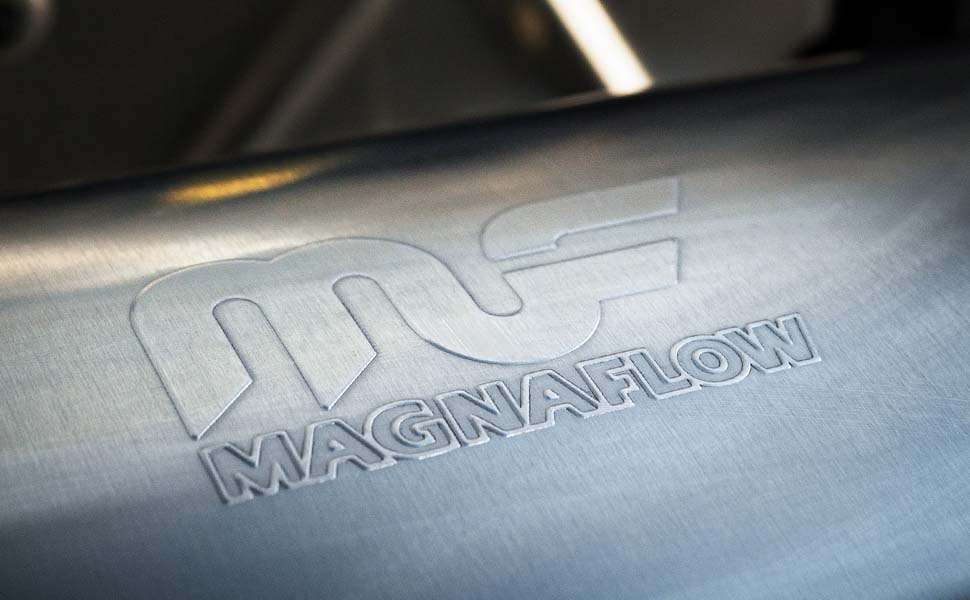 Dyno-Proven Performance
Extensive dyno testing is used to ensure that this 4" x 9" Oval muffler increases engine power and performance by improving the flow dynamics and evacuation of exhaust gases.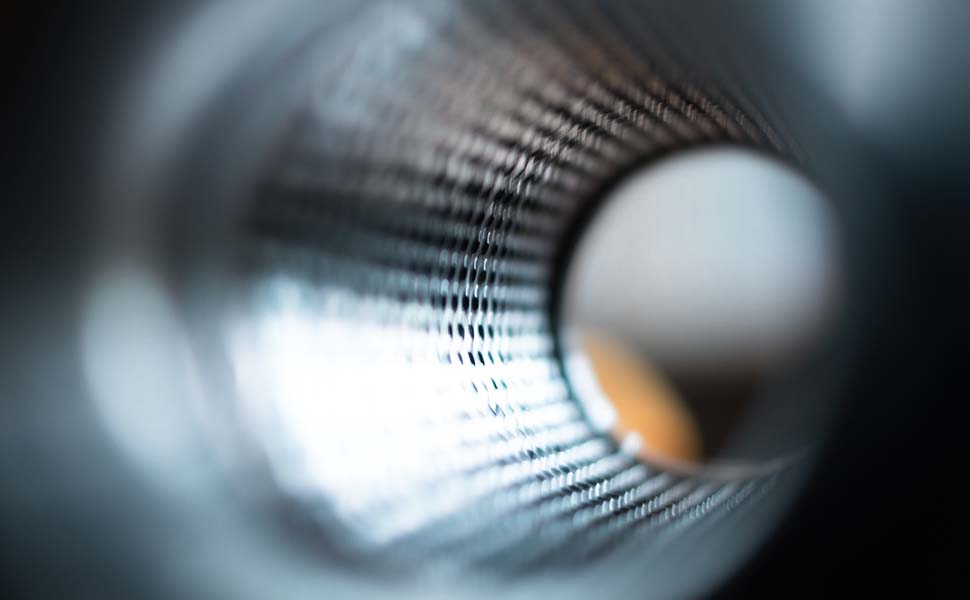 Optimal Architecture & Construction
The internal architecture of this muffler features a straight-through perforated core with two-stage acoustic packing which maintains the velocity of exhaust flow while generating a smooth, deep exhaust tone. Proudly made in the USA.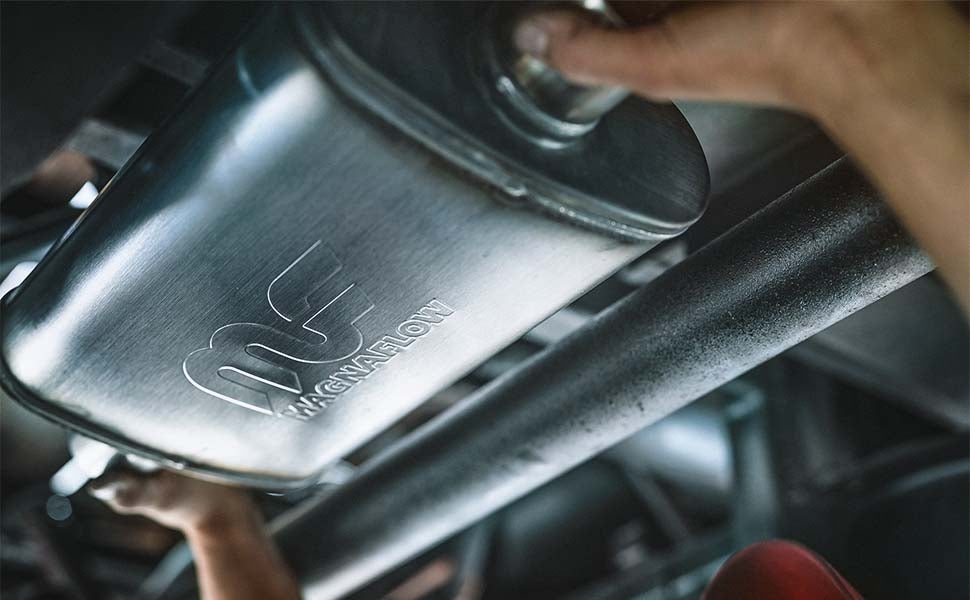 Universal Fitment
11216's universal design enables custom muffler placement and orientation to meet the particular spacing and mechanical requirements of your vehicle. Professional installation is highly recommended.
MagnaFlow Quality
Designed for Power and Sound
SPECIFICATIONS
SPECIFICATIONS
In/Out Diameter

2.5"/2.5"

Configuration

Center/Center

Body Length

14"

Overall Length

20"

Body Finish

Satin

Body Shape

4" x 9" Oval
HARDWARE
Qty

Hardware Kit
No Hardware Included

NULL

No Hardware Included
HARDWARE
Installation
Professional Installation
Professional installation is highly recommended. May require custom fabrication, cutting and / or welding along with specific automotive knowledge.