Select Your Vehicle Specifications
We do not have those parts for your vehicle. Please select another part category.
Select Your Vehicle Specifications
It is possible we may not have parts for certain vehicles.
We do not have those parts for your vehicle. Please select another part category.
Where is your Vehicle Registered?
Where is your Vehicle Registered?
WHAT EMISSIONS STANDARD IS YOUR VEHICLE EQUIPPED WITH?
You can find out by inspecting the emissions sticker that is located in your engine compartment.
Vehicle Details
Select the option that best describes your vehicle. We want to make sure the part fits your specific vehicle so we need a little more information from you.
What is your EFN # ?
You can identify your vehicle's EFN by checking your emission tag located under the hood, on the suspension tower or on the radiator shroud.
BRExhaust 2006-2013 Lexus Direct-Fit Replacement Exhaust System
BRExhaust Direct-Fit Replacement Exhaust Kit 106-0327 takes the guesswork out of replacing your 2006-2013 Lexus exhaust system while offering the same sound and reliability as the OEM exhaust. You will find all of the gaskets and clamps needed to get the job done in the carefully packaged box. 106-0327's precision mandrel bent pipes facilitate superior exhaust flow compared to the crush-bent pipes commonly used in competing aftermarket replacement exhaust systems. The multi-piece, bolt-on design ensures the exhaust system is easy to install yourself and fits perfectly to help get you back on the road in no time. No bending or welding is required for installation. BRExhaust Direct-Fit Replacement Exhaust Kit 106-0327 features durable aluminized steel construction and is covered by a 2 year warranty. BRExhaust 106-0327 is engineered for OEM 17430-31490, 17430-31790, 17430-31800, 17430-31A60, 17430-31A70, 17430-31A71, 1743031490, 1743031790, 1743031800, 1743031A60, 1743031A70, 1743031A71 exhaust replacement.
... Read More
Confirm Fitment
Tell me when this product is in stock.
Email is missing '@' symbol
Features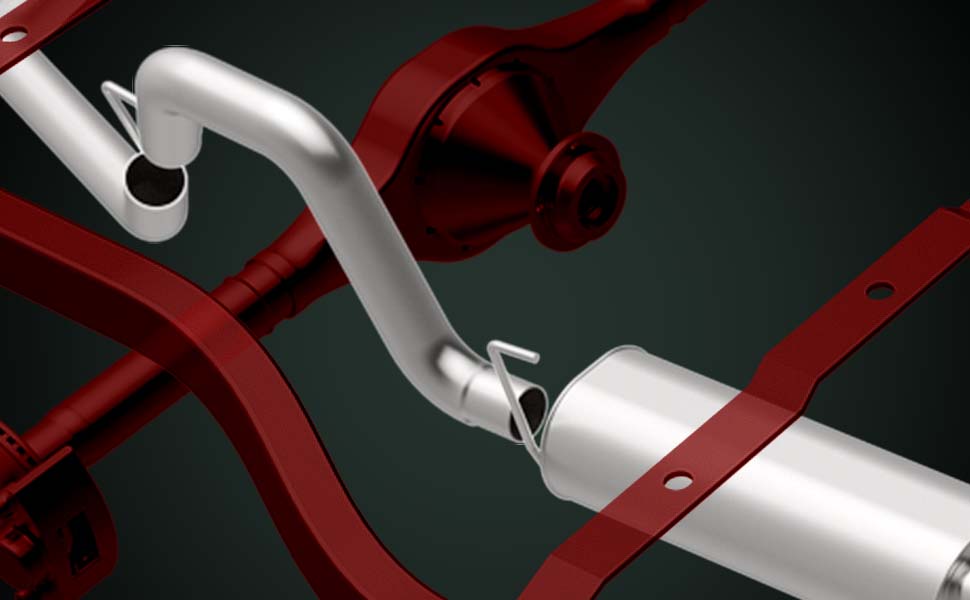 Flexible Multi-Piece Design
Bolt-on, adjustable multi-piece design enables superior fitment by allowing the replacement exhaust system to be installed around obstacles such as axles, crossbars, and brackets.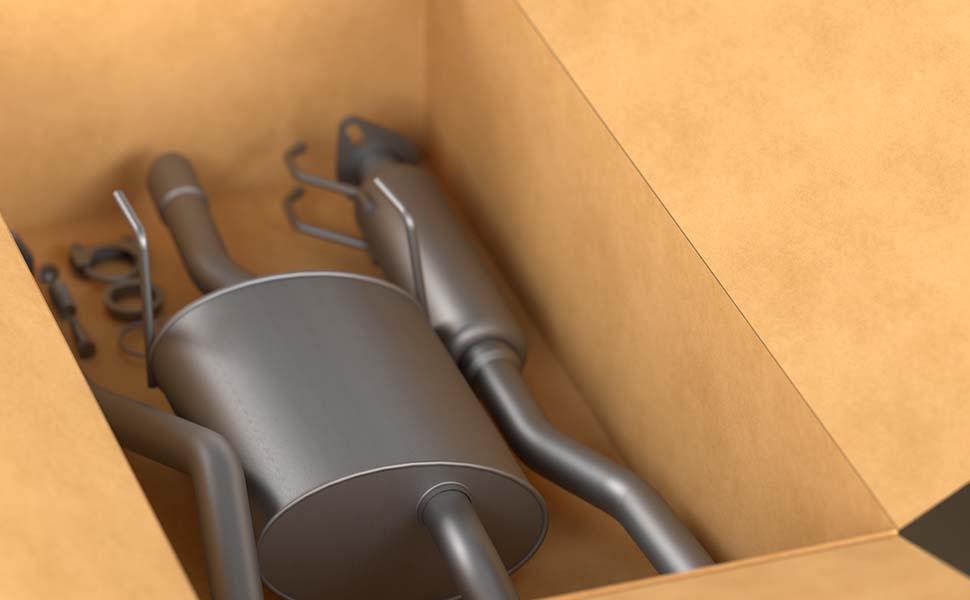 Do-It-Yourself Installation
Each exhaust replacement kit provides everything you need protected in a box, including gaskets and clamps as required.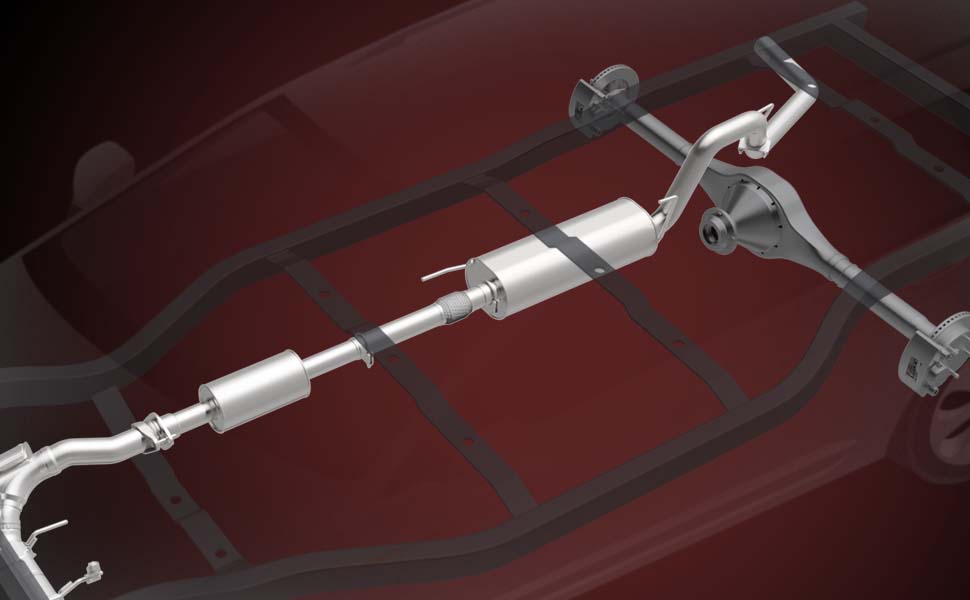 One-Stop Replacement Exhaust
Order easily and with confidence, eliminating the need to shop separately for every piece in your exhaust system.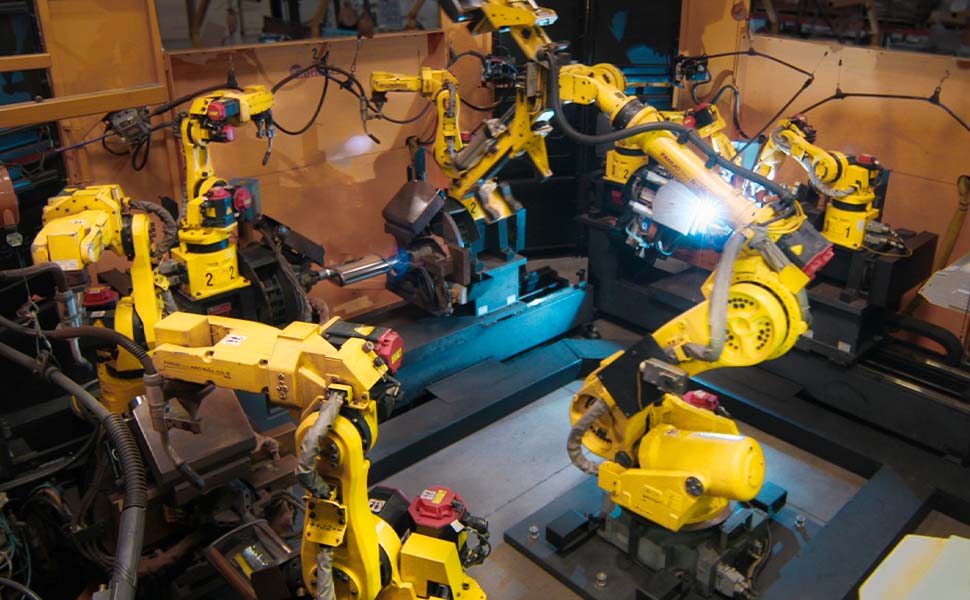 Premium Construction & Architecture
This precision engineered replacement exhaust features durable, corrosion resistant aluminized steel construction and high-volume flow, best-in-class mandrel bent pipes.
MagnaFlow Quality
Designed for Power and Sound
Compatible Vehicles
More information may be necessary to guarantee this part fits these vehicles. Click on a vehicle and finish filling out the listed requirements to confirm fit.
SPECIFICATIONS
SPECIFICATIONS
Type

Direct-Fit

Series

Direct-Fit Exhaust

Pipe Material

Aluminized Steel

Muffler Quantity

2

Tip Shape

Slant-Cut

Clamp Type

U-Bolt Clamp

Hangers Included

Yes

Mounting Bracket Included

No

Muffler Body Material

Aluminized Steel

Muffler Size

6.25x10.75x14

Clamps Included

Yes

Gasket Or Seal Included

Yes

Inlet Type

Bolt-On
HARDWARE
HARDWARE
Gaskets and hardware not included.
Installation
Do It Yourself
Bolt-on installation. May require basic automotive knowledge for proper installation and professional installation is always recommended.
Download Installation Guide